Choose the Right Tiles for Exterior Elevation Design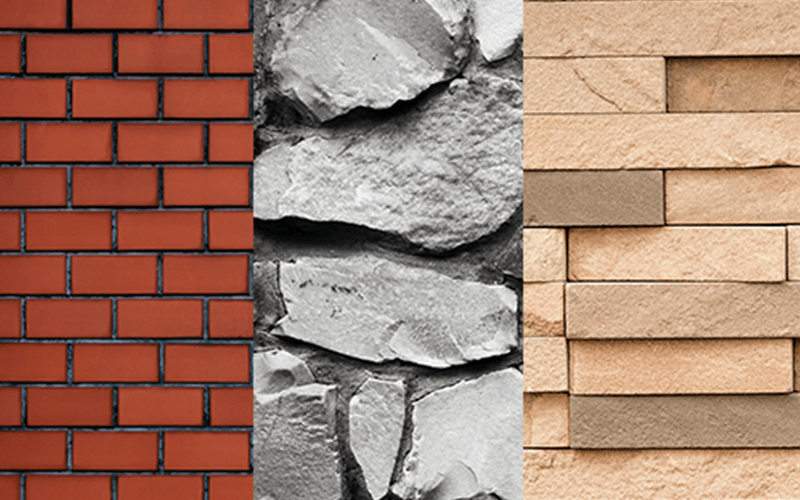 Designing a house of your choice can be difficult; be it choosing the Tiles for Exterior Elevation Design, every little detail plays a crucial role. Just like one integrates a ton of effort in enhancing the interior details of their house, a lot of thinking is required to make a house more appealing from the outside to complement the modern and chic interiors. Before moving further, let's start from scratch.
What are exterior elevation tiles?
As the name suggests, exterior elevation tiles are used for the exterior design of the house. With a wide range of such tiles, it is important to choose the right one, as it sets the 'first image' of your home.
The selection of exterior designer tiles usually depends on two things: the floor plan and the front elevation. On the basis of these two factors, you select and decide on the best, durable, and aesthetically appealing exterior elevation tiles for your house.
There is an array of designer tiles from which you can select and add a distinctive and modish appeal to the house. Ceramic and Vitrified tiles are the most common tiles used by people, given that they are considered as 'all-rounder' tiles. With increased durability, these tiles are also pocket-friendly. Many of the other designer tiles include Italian, porcelain, glass, cement tiles etc.
In the case of exterior elevation designer tiles, different sizes, patterns, and colours are available to enhance the exterior space of a house.
1. Natural Stone Wall Tiles – These are an all-time favourite of many. Installation of natural stone wall tiles will surely add a hint of royalty that never goes out of style. From earthy brown coloured tiles to the chicer grey and black ones, natural stone wall tiles come in various colours, giving many options to select from.
2. Wood Look Tiles – The wooden look tiles offer a classy look that will make your house stand out in the neighbourhood. Wooden tiles can be used for both exterior and interior designing of the house, providing complete synchronization. These tiles are available in ample colours, for example, dark walnut, shades of brown and grey, et cetera. Wood-look tiles help one attain a more natural look along with adding a dash of Zen.
3. Brick Look Tiles – These are some of the most popular and trendy exterior elevation designing tiles to be used in India. Brick look tiles add a rustic and warm texture to one's house, making it an excellent choice for accent walls as well. From bright red to different shades of grey – coloured bricks, these types of designer tiles are available in plenty of colour options to enhance the exterior look of your house.
4. Random Pattern Tiles – These are considered to be one of the most creative and designer tiles. Random pattern tiles are the best choice to create an unexpected effect in your exterior house space. Apart from creating an eccentric look, one can choose his/her choice of tiles to create a unique pattern, by getting in touch with our team of professionals.
Other than these commonly used exterior designing tiles, there are many more less-known options to choose from. For example:
  Exterior ceramic tiles– as mentioned earlier, ceramic tiles are the most commonly used tiles that are not only classy but also scratch-free, durable, and appealing. Exterior ceramic wall tiles are available in many designs and colours, giving you an ocean of options to choose from.
  Italian Tiles– these budget-friendly tiles along with a huge range of designs and patterns are also a sight for the eyes, as they add an aesthetic hint of vogue to your house.
You spend a major part of your day in the house and it should nothing less than a sanctuary of calm and rejuvenation. Connect on projects@naveentile.com and get in touch with our team to give your house the stylish makeover it deserves.