Cladding Tiles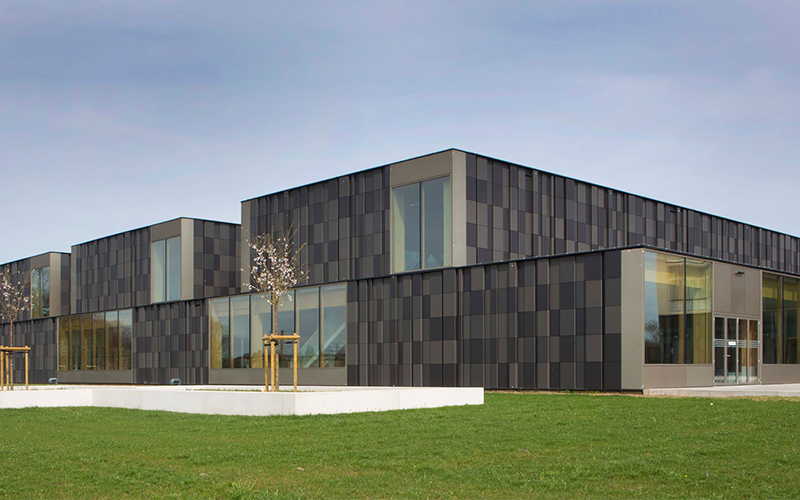 Tiles offer us an ocean of diverse options that make our task of choosing the right one quite daunting. Floor tiles or wall tiles, interiors or exteriors, we are spoilt for options. The diverse choices include ceramic, vitrified, porcelain, glass, granite, wood and many others.
What are cladding tiles? 
Made up of ceramic or vitrified material, these tiles are used to increase durability, are weather-resistant, and easy to clean. These are applied to existing material in the interior or exterior walls, that protect it from weather changes, moisture, and dampness.
What are the different types of cladding?
Different materials can be used for cladding which includes brick tiles, stones, timber, vinyl, etc. However, tiles are most popularly used for the wide range that they offer, and are pocket-friendly as well as low on maintenance.
The exterior is the face of the house that has to be appealing and durable. With a lot of focus being laid on the outdoors of the house, cladding tiles are becoming increasingly popular to enhance the appearance of the house.
Porcelain Tiles are well suited for the exterior walls as they are fired at very high temperatures and can withstand extreme heat and cold. This helps them to retain their freshness for a long time as compared to other materials. Another similar option is Ceramic Tile. Ceramic tiles protect the walls from fungus and mould. Vitrified, anti-skid and matte finish tiles can be used on the outdoor floor to avoid slips and accidents.
Slate Tiles are yet another suitable choice for cladding the exteriors since they are stain-resistant and non-porous. Made up of hard rocks, these have a striking resemblance to stone tiles and are available in unique colours and textures. They have been used for interior and exterior wall cladding as they are aesthetically appealing and strong enough for any weather.
Suitable for both interiors and exteriors:
The outdoor cladding has gained momentum and been the focus of many homeowners who are looking for simple yet trendy solutions. Cladding tiles made with antibacterial glazing are perfect for taking the look of the house a notch higher. The light-weighted tiles with grooves can bond well with the existing material and retain its quality for decades.
The walls of the interiors – kitchen, bathroom, or living room – spaces can speak your personality with the use of cladding tiles. Ceramic tiles make a significant contribution to the final look of the inner space of your house when placed horizontally or vertically, giving a new dimension to the look of the wall. Stone tiles in rustic matt hues can also be considered for an alternate traditional look.
A relatively inexpensive trend, the use of cladding is used most frequently and is crafted to fit all budgets and sensibilities of a large population.
At Naveen Tile, we provide professional help in making the right choices for your perfect project. Explore our options of cladding tiles for a much-awaited construction or makeover. You can log onto www.naveentile.com for further assistance and get prompt solutions to all your queries.