How to choose the best tiles for your house?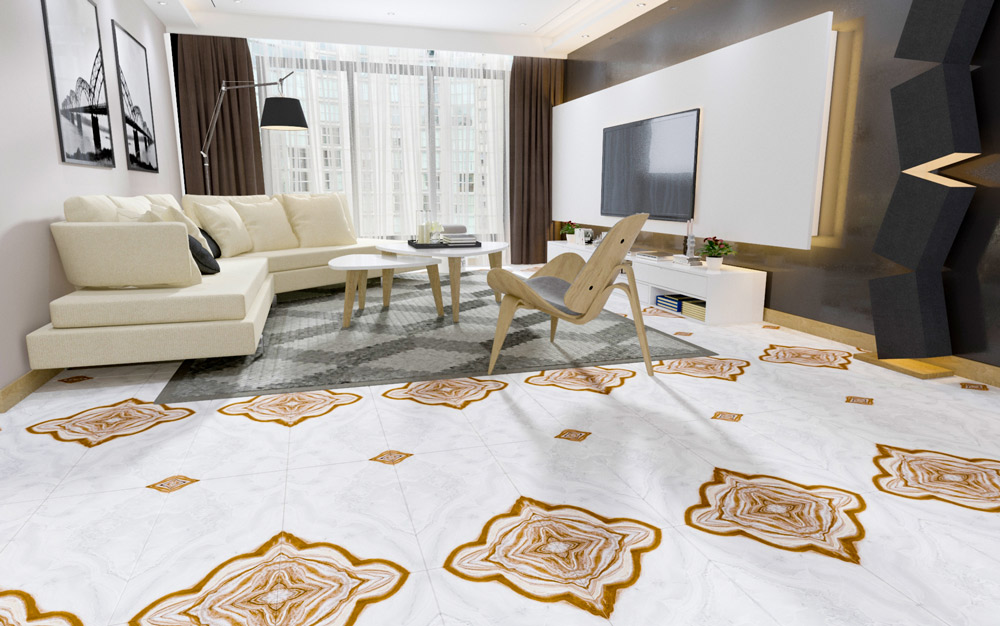 How to choose the best tiles for your house Of course it's important to be proud of your own house, but we all know there is more. Don't we all want to live in a place where we can relax after a hard day's work and recharge our batteries for the next day? Don't we want to make our house a home?
Therefore, as knowledgeable individuals, we need to make informed decisions when it comes to making your home perfect. You need to create an ambiance that helps you relax and reflects your personality. The tiles you choose are very important for the kind of ambiance you want to create at your home. Tiles that create a mood and are safe for your loved ones.
Here are some of the things you need to take into consideration while you're choosing your tiles :
Colours to match your vibe
Psychologists say that every colour represents certain kinds of emotions. For example Black and White, two common colours for tiles which communicate very different meanings. Black gives you a sense of sophistication, drama, security etc whereas white gives you a sense of simplicity and innocence. So like that , various other different colours make you feel differently at a psychological level and therefore, one must make an informed decision before choosing tiles for your home. So what do you want to tell yourself and others?
Creating a safe home
Slipping can be fun when you see it in cartoons or movies but not when it happens in real life. You want to keep yourself and your loved ones safe by choosing vitrified tiles which are water resistant helping you meet your safety needs. Kitchen tiles especially need to be taken from a vitrified tiles manufacturer as kitchen floors are more likely to be wet a lot more often.
Designs to be Trendy
Nowadays there are lots of options with various kinds of designs such as Digital Tiles to go with your home. Keep yourself updated and see what kind of designs are in fashion and the texture that speaks to you. Wall tiles for your living room are a perfect way to express your personality as well as your fashion sense.
Might seem like a lot of effort, but you want to build a home, a home is made with perfection and dedication and the tiles you choose reflect that. Let Naveen Tiles help you build your home. Buy from our best collection of vitrified tiles and ceramic tiles in India.
Connect with us on projects@naveentile.com to know more.