How to Maintain different Tiles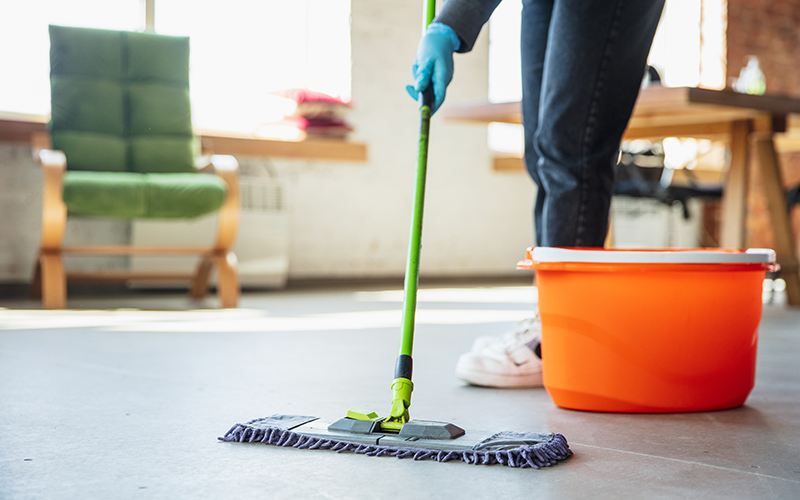 Tiles that have become integral to the construction or revamping of any residential or commercial space. Matt or glossy, both these finishes come in various patterns, colours, and designs. While these are easy to install, maintaining them is imperative to keep the sheen of the interiors alive. Durable and stain-resistant tiles are the go-to choice for all homemakers but this requires constant upkeep of the floor and the walls for that lasting magical effect.
How to keep them alive and kicking is a question commonly asked!
Prevention is better than cure. Today we shall bring about cleaning hacks and ways to prevent scratches on your tiles that are sure to help you.
Regular cleaning is a must 
Damage caused by heavy human traffic, spillage, scratches can be undone only by daily cleaning your porcelain or ceramic glossy tiles with soft cleaning material. Using lukewarm water, cloth, sponge mops or organic material is a good way of preventing the daily dirt that ruins the charm of your tiles. Avoid the use of abrasive products that are harsh on the tiles and will eventually make them damp and dull. These are suggested only after installation of the tiles and should be completely avoided in due course of time. Use a dry cloth after washing the tiles as this will discourage dirt to settle on the tiles hence creating pores. It is also recommended to follow the manufactures' guidelines regarding specific cleaning products for better results. Before attempting the recommended cleaning products, take a patch test in an enclosed area that is not visible to avoid any significant damage to the floor or the wall. For the patterned matt tiles, an extra bit of the neutral solution will do wonders.
Waterproofing the anti-skid tiles
Areas that are prone to dampness or anti-skid tiles that are installed in wet spaces must be waterproofed before installation. This will not allow water to seep in thereby protecting the surface of the tiles. Experts in this field are advised to be consulted for full prevention of water making its way under your flooring. Anti-skid tiles are not very smooth therefore will collect more dirt than the standard glossy tile. Using organic detergent may be a better choice in this case than normal water cleaning. The mild detergent will take away the grease without hampering the lustre and anti-skid property of the tile.
Attend to the damage immediately
Constant wear and tear may lead to breakage of tiles that needs your immediate attention. Repairing the broken segment will prevent further damage if taken care in time. While you purchase your stock, order spare pieces that may come in handy in case of any damage at a later date. Grouts should also be cleaned constantly and added again if it appears to break down.
Occasional deep cleaning of High Gloss tile
Everyday wipes will take away the dirt on the surface of the tile while deep cleansing will remove the grease and residue without damaging the tiles. White vinegar with water is an effective solution that can be used in areas like the kitchen that collect grease and dirt. Ceramic and porcelain tiles are durable and can be taken care of with occasional deep cleaning. After applying the cleaning solution, rinse the tile with water and dry them with a cloth to avoid streaks and watermarks.
Other Solutions
Porous in natural stone tiles require a ph neutral agent for cleaning to maintain the beauty of the natural stone. The hard exterior of the stone tiles can be damaged with acidic agents that may remove the seal on the stone leaving it lifeless. Products that contain linseed oil are best suited for removing the stone dirt without causing harm. This when dissolved in water will act as a mild agent to the tile and take away the deposited dirt gently. Avoid hard bristles mops for the floor as these may add scratches instead additional solution can be used to remove the stubborn dirt and stains.
Different tile materials will require different solutions for cleaning. Commercial spaces cleaning can become tedious as the area to be addressed is large. These key considerations are to be kept in mind while taking care of the areas with heavy human traffic and stubborn stains.
These tips will make your life easier while you try to maintain and rejuvenate your favorite space.
At Naveen Tile we provide professional help in making the right choices for your perfect project. Explore these cleaning tips of your tiles for a much-awaited construction or makeover of your space. You can log onto www.naveentile.com for further assistance and get prompt solutions to all your queries.