Know your Tile: WOODEN TILES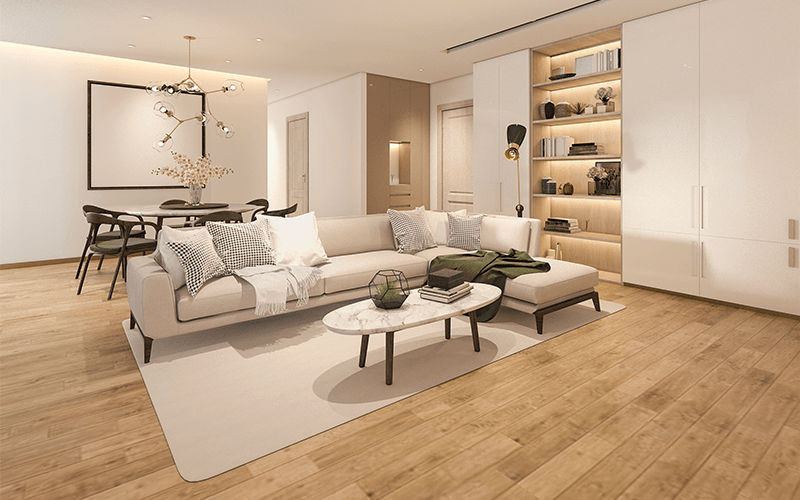 Every time we think about adding a rustic charm to our home, we instantly get drawn towards nature. The most natural piece of decor, Know your Tile Wooden Tiles, which is and will always be the most exquisite material to highlight your house. Wood bears an unparalleled aesthetic appeal that can effortlessly take the overall look of your house a notch higher. Over the years, wooden tiles have made their way in the avenues of home furnishing. Wooden floors are said to have a regal vibe to them can now be made a part of your dream house with our exquisite range of wooden tiles.
The beauty of Wooden Tiles
Nature never goes out of fashion and, making it a part of your house is something you'll cherish forever. The warm-cozy feels that are brought in with wooden tiles brings you closer to nature from within the comforts of your home. During times where most of us spend the majority of our day at work surrounded by stress, coming back to a house inspired by nature itself will not only induce a sense of calmness but will also turn your house into a place of solace.
Why choose wooden tiles?
Compared to other flooring options, wooden tiles are much easier to maintain and more resistant to scratches, wear and tear, and moisture, which make them an exceptional choice for households with small kids and big families. Wooden tiles have a much longer life and do not get affected by the change in temperatures, making them a perfect year-round accessory for your house.
Where can wooden tiles be used?
Keeping the mantra of organic inclusivity in mind, our unique and sophisticated wooden tiles have been designed in a way that makes them fit to be used both inside as well as outside the house. Our array of designer tiles come in different sizes and textures to suit the likes of all. The textured designer wall tiles can be used in your kitchen and living space to embody a worldly aura. Our range of wooden floor tiles will make for the perfect enhancement for your bedroom and will transcend you to a natural space every time you step in. Our wooden outdoor tiles not only bear beauty but are supremely sturdy, which makes them the best choice for your porch or outdoor deck. With such a wide range, options are endless!
Are wooden tiles costly?
This is a common misconception surrounding wooden tiles that they are expensive. In comparison to various other options, including actual wood, our range of wooden tiles is much more pocket-friendly and offers a superior finish and high-quality.
Are they risky to use as floor tiles?
Owing to their glossy finish, certain varieties of wooden floor tiles can be a little slippery but, you can always opt for matte finish wooden tiles.
Wooden tiles are like classic fashion; they never go out of style. Turn your house and office space into a place of tranquillity and bring yourself closer to nature with our gorgeous range of wooden tiles.