Timeless Tile Trends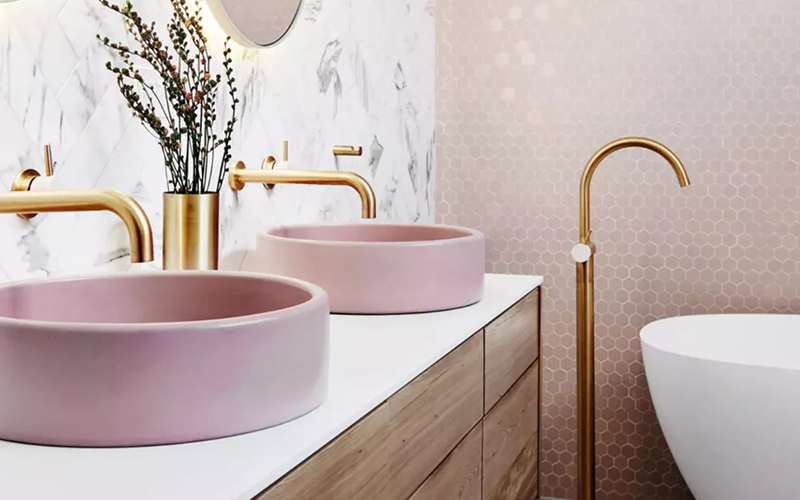 Tiles designs and patterns have constantly evolved over years and are a part of every home now. These changes have come about with the increasing demand for variety by homeowners wanting the perfect look for their abode. Trends come and go quickly leaving us disillusioned with the choices we make. We do wish to make choices that may not go redundant in a short span but are left confused with what to pick.
Are you also looking for ideas that are long-lasting and also suit your sensibilities? We are here to make the best possible selection that will not only be aesthetically appealing but also leave an everlasting impression.
Let's talk about timeless designs!
Marvellous Marble
Marble has been a universal favourite since time immemorial and has been the go-to choice for many. An expensive option, marble can now be substituted with tiles that replicate the elegance and sophistication of the marble stone. These floor tiles keep the space timeless and classic. These pocket-friendly tiles are easy to maintain and retain their gloss even after years of wear and tear. Perfect for living space, kids room, or dining space which are prone to spillage and stains.
Natural and neutral
Are you a fan of mix and match? Infuse your love for nature by combining hues of natural shades in your interiors. Combining layers of neutral shades will elevate the appearance of your floor and walls. Using hues of beige, brown and ivory will bring about a captivating mixture of natural shades that are sure to create the perfect harmony in your space. These natural shades can be installed in continuity from tip to toe for that modern seamless look.
Gorgeous geometric
Adding a twist in the interiors with geometric patterns has been a rising trend in modern times. Patterns like cubes, stripes installed in an edgy fashion are a good way to create detail in the room. The geometric style can be used as backsplashes in the kitchen or the bathroom shower for a clean and modern look. Placing black and white floor tiles in a checkboard style is one such evergreen pattern. Available in shapes like triangles, polygons, or whimsical styles like the stars are perfect to add patterns in a classy and understated fashion. One can choose from vivacious colours or stick to neutral shades for avoiding the overwhelming look.
Bring in Borders 
Sometimes small detailing in the space is enough to satisfy the inner artist in you and bring in the edge to the interiors you always desired. Creating borders is a minimalistic way of enhancing the dull and redundant look of the space. Plain subway tiles can be coordinated with floral or geometric borders which are available in glass, stone, or ceramic material. You can make a cool wall border with narrow and long tiles in a horizontal way that continues the colour of the wall but in a different pattern. These border tiles create a bold accent and join the parts of the space together.
Modern Moroccan
The alluring patterns of Moroccan tiles are spilling into our homes with perfection. Graduating from blue and white patterns, these tiles are now available in various colours and designs that will easily become a focal point in your space. Used as floor wall tiles, these create a happy vibe with their zesty colours and patterns. The walls or the floor, the intriguing patterns of these tiles instantly makes them eye-worthy. Your guests are sure to be besotted by them!
Worthy wooden
The very mention of wood conjures up images of a rustic Earthy look that brings you close to mother nature. Regular wood is not easy to maintain and requires sanding, polishing and waxing to avoid chipping. The wooden tiles are endowed with the same character as the natural wood but come with zero maintenance. Natural wood is prone to scratches and will lose its charm with moisture, therefore choosing an alternative with wood-like tiles is most convenient. Popular in both interiors and exteriors, the colours leave us spoilt for choices. The fluctuation in the color over a large space gives it a complete wooden character.
These evergreen choices must be kept in mind while you brainstorm the construction or revamping of your space. They are sure to help you find the right choice that will be eye catching making your house look like a dream.
We at Naveen Tile provide professional help in making the right choices for your perfect project. Explore these timeless gems for a much-awaited construction or makeover of your house. You can log onto www.naveentile.com for further assistance and get prompt solutions to all your queries.