Transform your House with Naveen Tile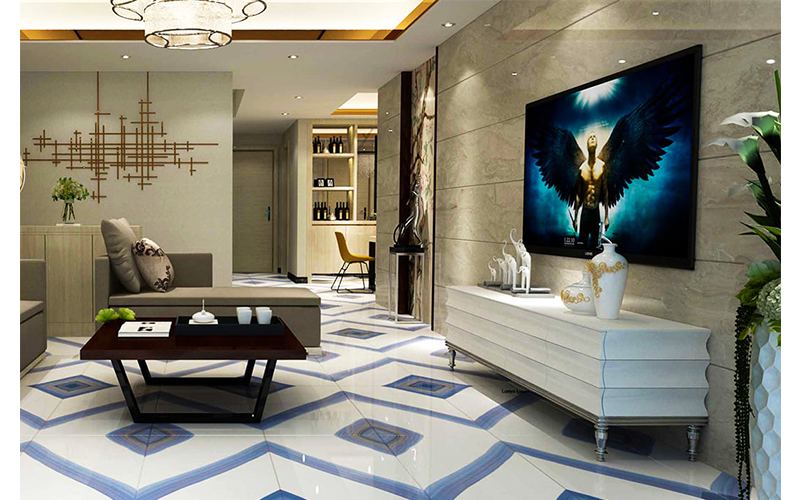 Have you been searching for ideas for creating the perfect space? Renovating or constructing your dream project can be a daunting task for many. We are spoilt for choices but are unable to pick the one that suits our sensibilities. Over the last few decades, tiles have become the new norm for every household. Commercial or residential, exterior or interior, modern or traditional, there is no dearth of choices in the market. Tiles are all-purpose and can bring life into an average, mundane looking space.
Many times we are averse to trying out new styles and become repetitive in our approach. This leads to a predictable lifeless look. It becomes imperative to break the cycle and add some funk with the enormous choices we offer in wall and floor tiles.
How to make the right choice? We offer a large variety of floor and wall tiles for exteriors as well as interiors that are sure to make an everlasting impression and create a space you always desired.
Vitrified Tiles
These tiles are most popular amongst homemakers as they can be used in the living room, bedroom, bathroom, kitchen, and even outdoors. These are pocket-friendly and easy to maintain. Made out of clay and silica, vitrified tiles are perfect to withstand years of wear and tear. These are also resistant to scratches, dust, and stains. The enormous styles and patterns that these tiles offer can transform your dull and lifeless space to the most luxurious and contemporary look. Most suited for every corner of the house, we offer a large variety of tiles that can transform your space into the most appealing and comfortable.
Glossy/Matt Finish
To add sheen to your space, introduce glossy finish tiles that have an additional layer of gloss for the sparkling look. This will make your area look shiny and luxurious. On the other hand, for the rustic natural look one can go for a matt finish in earthy shades. These neutral shades impart a look closer to nature and will bring about tranquility and peace in the surroundings. The wooden plank and the terracotta tiles in various patterns are another most desired option that will bring the space alive with its minimalistic look.
Printed Tiles
Want to add funk and color? Check out our collection of the most innovative prints and colors that are not only eye-catchy but also elevate the aesthetic appeal of your space. Used as back splashes in the kitchen, or highlighting a bathroom wall, these add the quirk to boost your mood.
We at Naveen Tile provide professional help in making the right choices for your perfect project. Explore the endless options of our tiles to make your space a unique one. You can log onto www.naveentile.com for further assistance and get prompt solutions to all your queries.