Make Your Windowless Room Bright with Tiles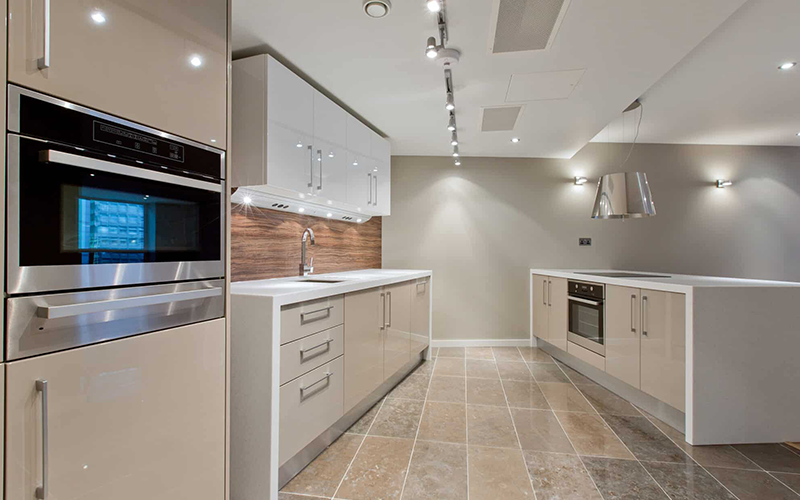 Natural Light is considered, the source of life. It influences our moods and emotions. Insufficient light tends to have a negative impact ruining the vibes of your interiors. Having a 1well-lit house has a lot to do with windows and ventilation for sure, but it also has a lot to do with your flooring and furnishing.
We sometimes make choices while buying our dream house that may not fulfill all that we desire. We are left stranded with a problem that demands a solution. Well, a windowless room in the house is one such problem that creates a dark dingy corner and needs rectification.
Wondering how to fix this?
Pick lighter shades
Lighter shades are known to reflect light which is what we want in the dark space. Choose light pastel shades that will make the room look bigger and brighter. Grouting the tiles with the same color will have a seamless effect and a unanimous look on the interiors. Use the same colorwall paint which will be in continuity and will trick the eyes into believing the room is brighter than it is actually.
Glossy tiles will make a mark
To decide on the finish of the tile for a room with no windows it is imperative to understand the individual qualities of both tiles. The glass sheet on the glossy tiles are perfect reflectors of light so will make the room brighter and spacious. If the shiny material is not what you would approve of then a mild sheen or metallic tiles are another suitable options.
Go white to make it bright
While doing up a windowless space white tiles on the floor or the walls works wonders. White color has been an all-time favorite with the masses who crave monochromatic looks when it comes to decorating smaller areas. This is primarily for its ability to illuminate dark dingy space. Introducing effective lights in this area will help the white color walls or the floor feel and appear bright and breezy. Avoid using busy patterns that tend to crowd up the space making it look dark and small.
Apart from the tiles adding mirrors bring in the drama and interest in the interiors of the space. These do not absorb light and will bring in an impression of uniformity despite limited light.
De-clutter your space to make room for light emitted by the wall and the floor tiles. Heavy and contrasting furniture should be completely avoided in this situation. Opting for small and pastel palette furniture will work well. In the bathrooms pick the leggy vanity that looks compact and will make the space look less boxed in. Layer your lighting with horizontal lights to counter overhead lights. These will work as a substitute for natural light with ease and effect.
We hope these tips come in handy while you struggle to create light in your windowless space and find a suitable solution to your dilemma.
We hope these tips come in handy while you struggle to create light in your windowless space and find a suitable solution to your dilemma.
We at Naveen Tile provide professional help in making the right choices for your perfect project. Explore these options for a much-awaited construction or makeover of your windowless space. You can log onto www.naveentile.com for further assistance and get prompt solutions to all your queries.