Advantages of Using Spacer or Grout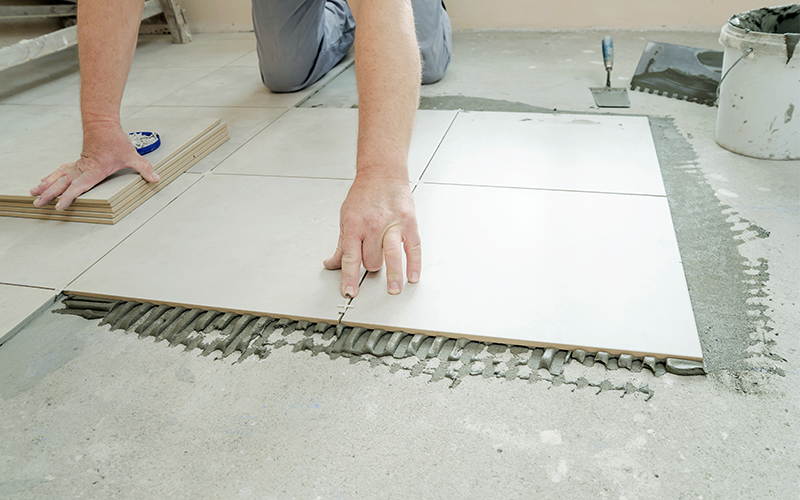 What is a Spacer?
Spacers are made of plastic wood or ceramic. These are materials of different sizes placed between tiles at an equal distance for a consistent and clean look. Spacers are an essential ingredient for tile installation. It allows for even flooring while ensuring appropriate grouting. The usage of spacers was ignored earlier but nowadays has gained momentum for its various advantages.
What is grout?
Grout is a mixture of cement, water, and sand. Its usage is mainly in concealing joints and filling voids in between tiles. They increase the strength and keep debris and dirt at bay.
Why are spacers and Grouts essential?
Aesthetically appealing:
A crisp finished appearance is what an appropriately chosen grout can offer. Inefficient grout will deteriorate the look of the space and become an eyesore. Spacers have a similar use as they make the tiles look more uniform and give them a neater look. Wear and tear over the years may demand you for some to do some regrouting, which would create a cleaner and fresh look.
Damage Control:
Heat upon reaching a specific temperature tends to expand the tiles. Therefore, laying them next to each other will cause damage and cracking. These tile spacers and grouts work wonders in these conditions as they create room for such expansions, thereby controlling damage. The size of the grouts and the spacer would depend on the size of the tile and the space that is available for installing it. The larger the tile, the larger spacer shall be. The grouts provide rigidity and strength to the tiles and are very useful in seepage control, backfill, and water plugging. They reduce structural damage as it does not induce vibrations.
Easy Repair:
Repairing tiles is a difficult task that requires expertise and precision. Repair work may sometimes damage the adjoining tiles and jeopardize the appearance if these spacers and grouts are not applied. They give enough space to remove the damaged tile and replace it with a new one saving effort and money.
Concealing Flaws:
The market is full of a variety of floor and wall tiles that are available for consumption. These come in different shapes, designs, textures, and finishes. The price range is also enormous that suits the pockets of millions of users. While fitting the budget, one may land up with a certain amount of adulations in the tiles. These can be concealed and adjusted with the application of spacers and grouts, which will give uniformity to the look of the space.
Overviewing the Project:
A projection of your project in the initial phase makes it simpler to visualize the final product. These spacers and grouts work as versatile equipment to give an outline of the project when dry laid. The layout of the tiles that are being made use of can be understood accordingly. The grouts are available in different colors, and the initial laying of the tiles will give a clear picture of the look of the project.
Saving Time: 
Tiling is a tedious and time-consuming job that requires constant adjustments of tiles for a refined look. These spacers, which come in different shapes, and sizes work like magic for a uniform placement of the floor or wall tiles. Grouts also come in limited varieties and have to be chosen following the tiles. The right choices will eventually speed up the work, and the deliverables will be satisfactory.
These tips will be of extreme help in developing or reconstructing your dream project. You dream of your project, and we have all the solutions to make it the most memorable one.
We at Naveen Tile provide professional help in making the right choices for your perfect project. Explore these options for a much-awaited makeover of your house. You can log onto www.naveentile.com for further assistance and get prompt solutions to all your queries.