Cozy Winter Tile Trends: Decorating Your Home for the Season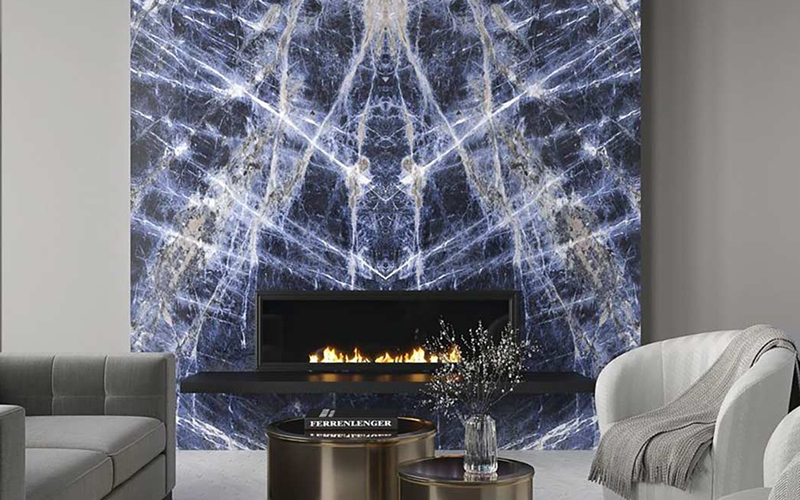 Winter is a season that evokes feelings of warmth, comfort, and coziness. What better way to embrace the beauty of winter than by incorporating tile into your home decor? In this blog post, we will explore the latest winter tile trends that can help you create a snowy aesthetic and a cozy atmosphere in your living spaces.
1. Snowy Color Palettes
One of the most effective ways to create a snowy aesthetic with tile is by selecting a colour palette that mimics the serenity of a winter wonderland. Shades of white, light blue, soft gray, and icy silver are popular choices for this purpose. These colours not only evoke the feeling of freshly fallen snow but also make rooms appear brighter and more spacious.
2. Subway Tiles: Timeless Elegance
Subway tiles are a classic choice that works wonderfully in winter-themed decor. These rectangular tiles can be used for backsplashes, shower walls, and even entire rooms. Opt for a crisp white subway tile to achieve a clean, snowy look. The simplicity and versatility of subway tiles allow you to incorporate them into various design styles, from traditional to modern.
3. Marble-look Porcelain Tiles
Marble has always been associated with luxury and sophistication. To infuse your home with a touch of elegance during the winter season, consider using marble-look porcelain tiles. These tiles capture the natural veining and texture of real marble but are more durable and easier to maintain. The subtle patterns and cool colours of marble-look tiles add an extra layer of winter charm to any space.
4. Wood-look Planks for Warmth
While the snowy aesthetic is delightful, it's important to balance it with warmth. Wood-look porcelain planks offer the perfect solution. These tiles mimic the appearance of wood, adding a cosy and rustic touch to your interior. Opt for warm, light brown or greyish wood-look tiles to complement the snowy theme without sacrificing comfort.
5. Mosaic Magic
Mosaic tiles are incredibly versatile and allow for intricate and creative designs. For a winter wonderland effect, mosaic tiles can be used to create snowflake patterns, icicles, or other winter motifs. You can incorporate mosaics into backsplashes, accent walls, or even flooring. The sparkling and reflective properties of mosaic tiles can mimic the glistening of snow and ice.
6. Texture with 3D Tiles
To make your winter tile decor more interesting, consider 3D tiles. These textured tiles create depth and dimension, adding an element of surprise to your space. You can find 3D tiles in various designs, from wave patterns to geometric shapes. When used in the right places, they can enhance the overall winter theme by imitating the uneven terrain of a snow-covered landscape.
7. Fireplace Surrounds
A fireplace is often the heart of a home during the winter season. Why not make it a focal point with winter-themed tiles? You can opt for a classic fireplace with a white or light grey subway tile surround, adding a touch of elegance and simplicity to your living room. Alternatively, mosaic tiles with a snowflake pattern can transform your fireplace into a winter masterpiece. It's a place where family and friends gather, making it the perfect spot to enhance the cozy winter atmosphere.
8. Create a Spa-like Retreat with Winter Tiles
Bathrooms are spaces where you can easily experiment with winter-themed tiles. Consider using soft blue or gray tiles for a calm and serene atmosphere. Large-format tiles with a matte finish can create a spa-like retreat. To add a touch of luxury, incorporate marble-look tiles for the vanity countertop or the shower walls. This combination of elements can make your bathroom feel like a snowy oasis, perfect for unwinding after a long day.
9. Kitchen Backsplashes that Sparkle
Kitchens are the heart of the home year-round, and during the winter season, you can give your kitchen a touch of sparkle. White or light grey subway tiles are a classic choice for kitchen backsplashes. However, to create a snowy aesthetic, you can also consider tiles with a glossy finish that reflects light beautifully. Additionally, using glass mosaic tiles can bring a sparkling and icy touch to your kitchen, making it an inviting space for cooking, baking, and entertaining during the winter months.
10. Outdoor Spaces with a Winter Vibe
Don't forget about your outdoor spaces! While it might be too cold to enjoy the patio, you can still make it a winter wonderland. Consider using porcelain pavers that resemble natural stone with a cool, wintry appearance. These tiles are not only durable but also add an elegant touch to your outdoor areas. By decorating your outdoor spaces with winter tiles, you can enjoy the beauty of the season even from the warmth of your home.
Conclusion
Winter is a season of beauty, serenity, and togetherness. With the right choice of winter-themed tiles, you can create a cozy and inviting atmosphere in your home. Whether it's through snowy colour palettes, timeless subway tiles, elegant marble-look tiles, or creative mosaic patterns, your spaces can be transformed into winter wonderlands. Embrace the magic of the season by decorating your home with these cozy winter tile trends and make this winter a memorable one for you and your loved ones.