Fun Ways to Use Tiles in Your House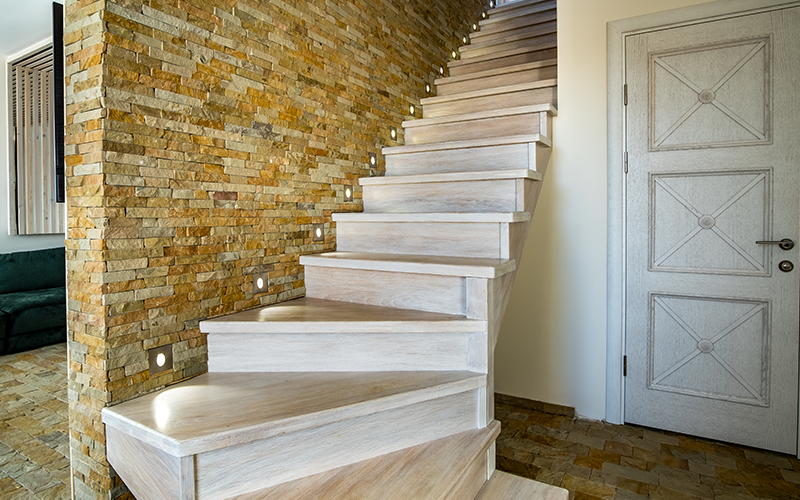 Fun Ways to Use Tiles in Your House!
Contemporary or traditional, sombre or jazzy, pale or bright tiles have intruded every corner of our house to add the extra dash of our own personality. Our house reflects our mood, lifestyle, and aesthetics. As rightly said, " Interiors should not be a static work of art. You are meant to interact with them ".
Widely used and relied on, tiles have been instrumental in making dramatic changes in the way our homes look. From creating backsplashes, feature walls, elevations, headboards, there are many areas where tiles can enhance the look of the house.
Let's find out:
Mix and Match
Are you ready to experiment with two products together? One unique way to use tiles is to coordinate them with wallpapers and create a design that would be different from the usual look. The flooring tiles and the wallpapers, while being chosen, should create a running pattern to make it look pleasing to the eye.
Pep Up the Staircase
Indoor or outdoor staircases can be made more funky and interesting by using tiles with patterns. Outdoor decking can have tiles with a rustic look that would give a feel of wilderness on the terrace gardens and geometrical patterns for indoors to add that extra dash of color and pop.
Create a Kitchen Backsplash 
Kitchens are places with maximum wear and tear where one has to withstand heat and spills. Creating an interesting backsplash on the wall behind the stove will redefine the cooking space. The backsplash tiles could be in a solid color or a few tones darker than the tiles on the wall or color-blocked to make a statement.
The Foyer
An impressive entry to the house is one of the most important aspects one needs to understand. A foyer, well-curated with patterned wall tiles, can give an opulent look by using varied designs.
The Spotlight Wall
Break the monotony of the bedroom or the living room by emphasizing designer tiles for walls that would transform it into a dynamic look. Textured wall tiles are the most extensively used tiles for the palatial feel.
Terrace Gardens 
Open living is what people crave amidst the chaos of metro lives. Limited spaces have made minds work towards creating gardens on the terraces for their rejuvenation. Outdoor vitrified tiles are best suited to make your personal space for relaxation. You could choose from wood like tiles or textured tiles to define your favourite corners. Outdoor ceramic planters add that extra oomph of wilderness and beauty to your space.
Redefining your Bathrooms 
The smallest space in the house is underestimated but is probably the most appropriate place to experiment with tiles. Bathroom tiles are the best suited for that quirky look you always wanted. Highlighting the shower area with the rest of the subtle look will give it that visual interest. Geometric prints, when placed in a certain formation, create a funky yet sophisticated pattern. Use natural shades to avoid an overwhelming look.
Alternate Carpet with Tiles 
With changing times and references, carpeting has been overshadowed by floor tiles for a more contemporary look. Tiling is more cost-effective and durable than woven fabrics in recent times. Stone or ceramic tiles are widely used for their look, endurance, and cost-effectiveness. They look crisper and sharper when laid down properly, thereby suiting the modern tastes more. Tiles that are easier to clean and maintain are a better alternative to enhance the look of your personal space.
We at Naveen Tile, provide professional help in making the right choices of tiles for your perfect dream house. Explore these options for a much-awaited makeover of your house. You can log onto www.naveentile.com for further assistance and get prompt solutions to all your queries.