Give your House a touch of Nature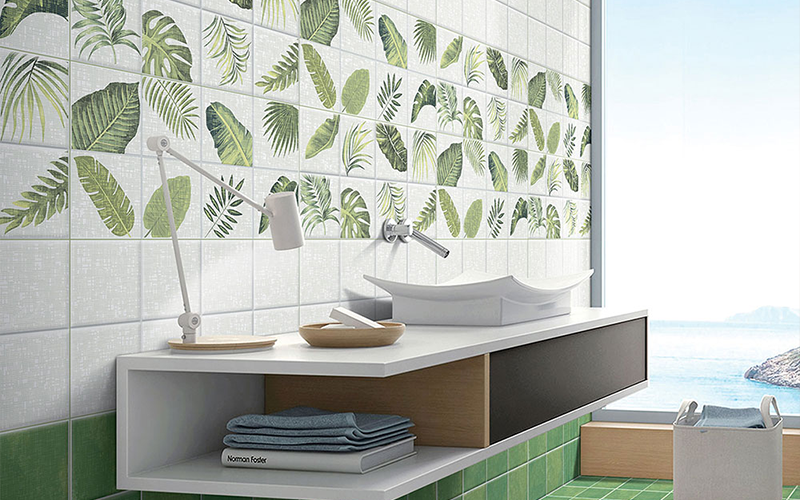 With the Pandemic curbing our movement and restricting lives, being close to nature is the only way to maintain sanity and composure. Dealing with these testing times with positivity is imperative. Deriving strength and peace from nature have become the demand of the day. How do we go about making our surroundings surpass all negativity? Well, we have good news for you!
Tiles have been most suitable to bring about the changes one is looking for according to the demand of the day. Whether it is new construction or renovation of an existing space, tiles are the most popular material to make a fresh statement. Indoors or outdoors, tiles are most effective in creating a natural look with varied designs, textures, and colours.
Let us find out how your space can bring about the serenity that nature offers.
The Wooden effect
 
Ceramic floor tiles that give a wooden effect are most popularly used for the immediate transformation of your space. These tiles are extensively being used for the numerous advantages they offer over wooden tiles. They are more durable, easy to maintain, and are resistant to wear and tear even in high human traffic areas. Ceramic or porcelain floor tiles not only enhance the look but also brings nature to the home instantly. Made with modern techniques, these are available in textures that seem lifelike. You are always spoilt for choices with the colours and patterns available.
 
The Mediterranean feel!
                   
Braving the constant changes in tile patterns over years, this style is known for its versatility. Rustic or formal, these have constantly proved to be the finest choices for evoking that calming effect one desires. Using them in hues of blue, deep oranges, or rusty reds the choices are endless. Manufactured to withstand climate changes, these mimic the traditional style with innumerable classic options. This style is all about creating a relaxed and elegant lifestyle just appropriate to calm your hectic day.
Go Green!
 
The lush and leafy designer tiles are a perfect way of embracing a botanical look in the Kitchen and Bathrooms. These could be handmade or machine-made and offer a vast variety of patterns and colours. These are sure to convert your space into a private oasis that rejuvenates mind, body, and soul. Floral, leafy, rustic, or contemporary, these could be used to create a statement wall in the living room or a backsplash in the kitchen.
Encaustic flooring
                       
These are the ornate hand-crafted flooring that was originally very expensive but has become affordable in current times. These decorative tiles have been hugely successful in beautifying your space and making it look more luxurious. Available as porcelain tiles, these are thinner, durable, and less expensive. The craftsmanship and artistry are very detailed, which has made it so popular over the years.
 
The increasing demand for such natural looks has pushed manufacturers to come up with convincing and realistic ideas that are sure to add the much-required calmness and serenity into your house. We hope these tips come in handy when you are geared up for bringing about a fresh look to your space.
 
At Naveen Tile, we make sure to give you professional help and tips to make your "connection with nature" experience a pleasurable one. We hope that you can use these tips to create that inspirational space that strikes the right balance between tranquillity and modernism. If you are geared up to start designing, explore our innumerable options of floor and wall tiles that are sure to suit your style and requirement. You can connect with us on projects@naveentile.com for further assistance and get prompt solutions to all your queries.