Know Your Tile: Soluble Salt Tiles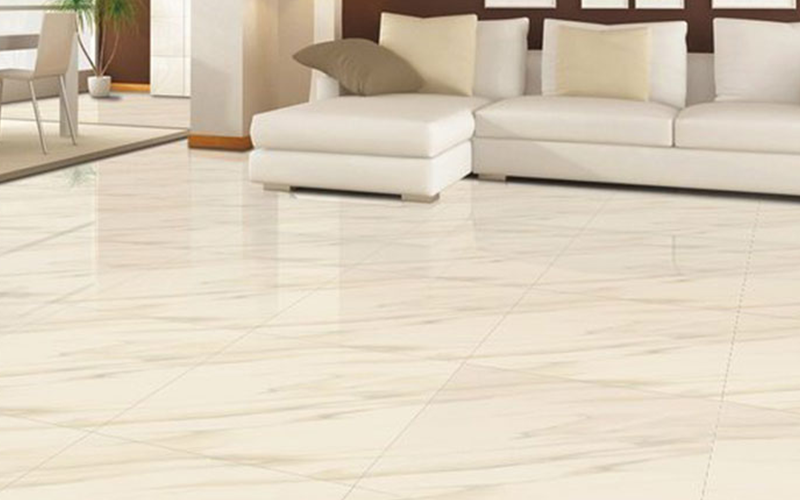 Ivory-based tiles called Soluble Salt can be made using basic technology. They come in two varieties: plain ivory and pattern ivory. Liquid colour screen printing is used to print the image on the tile's surface. After being cooked in the kiln, the tile's substance absorbs the soluble salt to paint the design on it.
Regular ceramic tiles have been modified to soluble salt tiles. They are created by applying intense pressure to the soluble salt solutions on their surface. The liquid that has been infused gives the tile the appropriate colour and pattern. To give it its distinctive smoothness and gloss, it is then screen printed and polished.
All interior spaces, including kitchens, baths, living rooms, bedrooms, and drawing rooms, are perfect for them. They are gradually rising to the top of the list for residential interiors and low-traffic business areas.Soluble salt nano tiles are a complete package as it is an economic yet elegant flooring option among all the types of tiles.
Benefits of choosing soluble salt tiles
Water Resistance
Nano tiles made of soluble salt absorb water very slowly. The tiles' smooth surface and lower than 0.05 percent water absorption rate are due to the nano coating. These tiles' lustre, attractiveness, and colour last for years because water cannot penetrate their pores. They are a fantastic option for floor tiles in India since they function well even in rooms that are prone to dampness, including the kitchen, bathroom, and other utility rooms.As a result, these tiles maintain their beautiful lustre, colour, and aesthetic appeal for many years to come. For rooms that are prone to moisture, such as bathrooms, kitchens, utility rooms, outdoor corridors, etc., soluble salt tiles are a great option.
Stain Resistance
You won't need to replace damaged tiles for tens of thousands of rupees or worry about spills and stains. Nano tiles made of soluble salt are stain resistant. Every homeowner with young children or pets will agree that unclean water stains on flooring are the thing they detest the most. Our floors are prone to food spills, mud, and other debris, especially in families with small children and pets.
Since floor tiles are a significant investment, you should pick ones that resist dirt and stains. Nano tiles made of soluble salt are easy to clean with a simple damp cloth and resistant to dirt and stains. It won't take you hours to maintain and clean the tiles. Also, Safety and cleanliness are among the most important considerations when purchasing tiles for your home. Since soluble salt nano tiles are anti-bacterial, they are a great option for homes with kids and animals.
Long Lasting
Nobody wants to buy new flooring for tens of thousands of rupees only to have to fix and replace it after a few years. Nano tiles made of soluble salt are not porous, which makes them stain- and water-resistant. As a result, they don't need to be repaired for many years.
As soluble salt tiles are non-porous, they are resistant to stains, scratches, slipping, and wetness. Additionally, they are incredibly easy to clean and sturdy, giving you the most value for your money. Its endurance, affordability, and durability are the reasons soluble salt tiles have become a popular choice among homeowners.
Variety
You'll have a tonne of options. Soluble salt tiles, which come in a huge selection of hues, patterns, and designs, give your home a distinctive charm. Decorate your floors and walls with our selection of elegant vitrified tiles, and let your walls and floors speak for themselves.
Soluble nano tiles not only have a long lifespan and are inexpensive, but they also have a highly classy appearance. Choosing soluble salt tiles for your home gives you a wealth of options in terms of colours, designs, and patterns. One of the primary benefits of soluble salt nano tiles is their pleasing look.
From Soluble Salt tiles to DigitalVitrified Tiles, at Naveen Tile can help you with all your tiling needs. For more details on Soluble salt nano tiles connect with us on www.naveentile.com .