How to Design Living Room as a Lively Space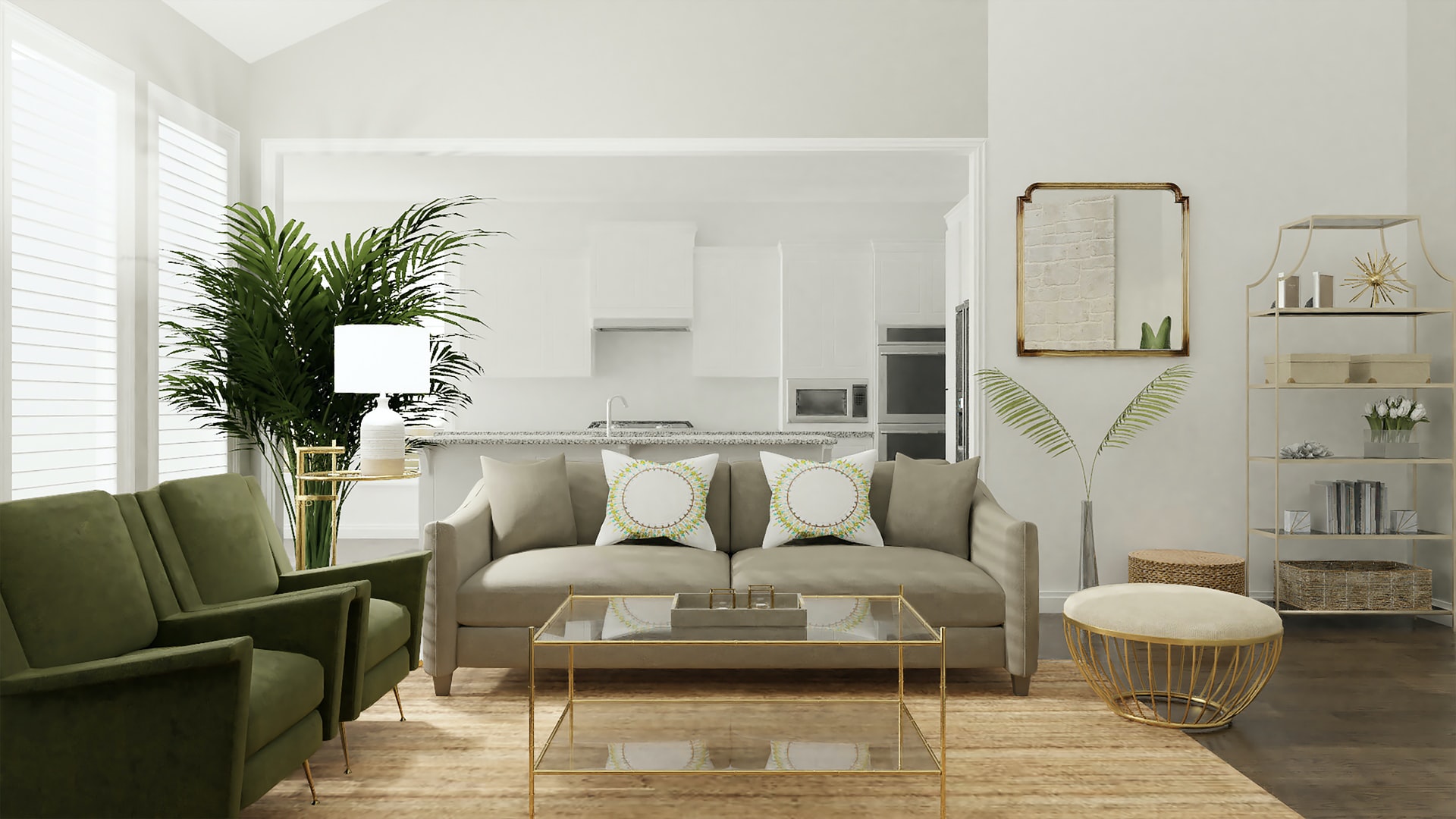 Living room is the house is the space where people don't spend as much time and yet is the liveliest space of the house. Living room has to be the space of the house that speaks comfort and class in one look.
Let us share some ideas on how you can make your living room the heartthrob of your home.
Measure your space
You can best design your room or any area once you know the accurate square foot measures of your room. Upon knowing so, you can identify the best suited furniture and items of decoration. Homes are not always dramatic and dazzling, but detailing can make a huge difference even in the most compact spaces.
Create a focal point
When decorating a living room, it is ideal in the interior world to design a focal point in any room, meaning, creating a part of the room to catch the attention as soon as you enter. This gives room a certain point of aesthetic that sets it apart from the regular areas. For example, you can have a bright sofa with some soft pastel cushions in a black and white aesthetics room to create a focal point. You can also add some greens to make a corner stand out.
Establish your intentions
Establishing your intentions when doing some interior designing is imperative. You need your room to speak your style and feel. Often people make their living rooms to accommodate the generic style or to fit in to some aspect of their social group, which is a huge mistake. You need your room and your house to speak to you and it's the most comfortable when it is in accordance to your taste.
Colour palette
Make sure to have a set idea of the colours you want in your rooms. Colours are the best thing when redecorating or decorating a living space. You can play around with colours to speak your intents. For a minimalist, pastel palettes are the game, wherein for an experimentalist, a mix of rogue and vogue, i.e.,darker colours for the walls and lighter shades for the interior.
Right Furniture
Once you have measured your room and decided on a colour pallet, its now time to focus on the right furniture for your room. Here's how you can play with the furniture when it comes to a living room. Instead of decorating your coffee table with the classic assortment of stacked coffee table books, opt for something subtly quirky and unique, go bananas and get something unique and speaks to your taste. Coffee tables are the centre of the living room and usually gathers more space. Invest in a table that is utilizable and is unique so it serves it purpose whilst capturing the room.
Your furniture should balance the fun and beauty of your room. If you are looking for an affordable way to make your home look like a luxury hotel, remember to have the living room well-organized from the beginning. An eclectic style helps the living room reach its maximum potential. A respectfully chosen colour palette, mirrors, tiles and artwork go a long way in making an outstanding living room.
We at Naveen Tile can provide you with professional help in making the right choices for your perfect project. We can help you find the right picks for your home. You can log onto www.naveentile.com for further assistance and get prompt solutions to all your queries.